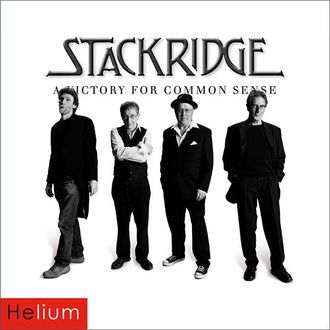 "

Few bands could be this creative over a period of 40 years, and still remain as fresh and as contemporary as ever."
— Stackridge fan, 2000
STACKRIDGE 
Release Date: August 1971 MCA
FRIENDLINESS 
Release Date: November 1972 MCA
 THE MAN IN THE BOWLER HAT 
Release Date: Feb 1974 MCA
EXTRAVAGANZA 
Release Date: January 1975 Rocket
MR MICK 
Release Date: March 1976 Rocket
DO THE STANLEY (COMPILATION) 
Release Date: Dec 1976 MCA
BBC RADIO 1 LIVE IN CONCERT - CD 
Release Date: July 1992 Windsong
THE RADIO 1 SESSIONS - CD 
Release Date: October 1997 Strange Fruit
SOMETHING FOR THE WEEKEND 
Release Date: May 1999 Dap
 THE ORIGINAL MR MICK 
Release Date: May 2000 Dap
SEX AND FLAGS  June 2005 Angel Air
PURPLE SPACESHIPS OVER YATTON (THE BEST OF) CD 
Release Date: August 2006 Angel Air
THE FORBIDDEN CITY (DOUBLE CD) 
Release Date: Jan 2008 Angel Air
THE FORBIDDEN CITY - DVD 
Release Date: 2007 Angel Air
A VICTORY FOR COMMON SENSE 
Release Date: July 2009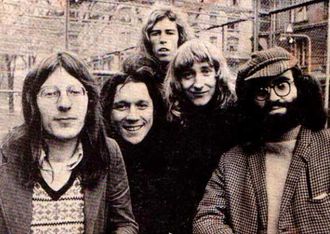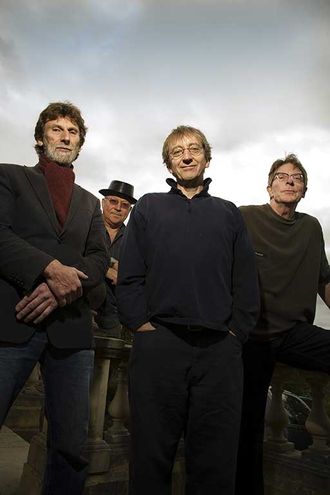 In 1969 a disparate band of young musicians found common ground in the Bristol/Bath musical stew and gathered together in a group called 'Stackridge Lemon'.  With a flow of changing line-ups, finally by late 1970 'Stackridge' were Andy Davis, James Warren, 'Mutter' Slater, 'Crun' Walter, Mike Evans and Billy Sparkle. 
Already their somewhat eccentric mix of witty, often poignant lyrics, memorable melodies, extended instrumental passages and self-effacing stage presentation caught the attention of the music press and live gig circuit.  
It was this line-up that constantly toured the U.K. for the next three years, slowly building a fanatical following and releasing 3 Albums on M.C.A Records: the eponymous 'Stackridge', followed by 'Friendliness' and then in 1974 the George Martin produced 'The Man in the Bowler Hat'. 
With this triumphant masterpiece, regarded by many to be George Martin's finest creation outside of his Beatles canon, the band seemed to be poised to make the final breakthrough to the upper echelons of stardom already attained by  contemporaries such as Genesis and Supertramp.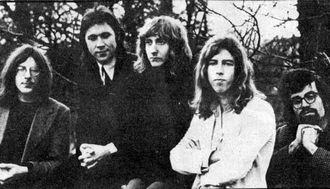 Alas it was not to be. Cracks began to appear in their once tight-knit family and the original Stackridge imploded. 
A succession of line-up changes confused both public and music critics alike. Despite sleek performances it, perhaps lost the charm of the original band.  
Mishandled and misunderstood by their new Record Label (Elton John's Rocket Records) and misdirected by a new management team, the band did record two more critically acclaimed albums, 'Extravaganza' and 'Mr. Mick' before finally splitting up in 1976.  
Press "Pause": 
Going their separate ways, the individuals continued to make music during the 1980s and 90s, 
James Warren and Andy Davies gaining noticeable success as Electro-Pop Balladeers, The Korgis - with two hit singles including the Warren-penned 'Everybody's Got To Learn Sometime'.