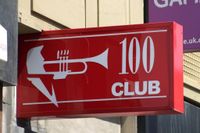 Friday 15 March: What a fantastic gig at The 100 Club; couldn't have gone better!
Got in at 15.00 - loads of gear to assemble but everyone in the band as always very upbeat and positive.
Nice long soundcheck at around 16.30 (but it's never long enough of course), then our support act for the evening Stevie & The Masquerades arrive as planned around 18.00.



(I saw Stevie busking in Bath a couple of years ago and loved her voice . Lost touch with her for a while until she alerted me to her new project with very talented musical partner Matt. You must check them out - exceptionally good).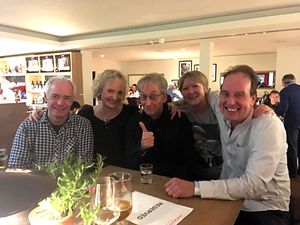 Glenn and I joined Al and his friends at Vapiano's in Great Portland St. for a pleasant pizza then nipped back to see Stevie & The Masquerades do their slot at 20.00. (they were fantastic!).
The club was already heaving by this time and there was my wife Clare, our children Bea and Arthur + about 25 other friends from Bath and London. Brilliant!
Had lots of laughs getting ready in the minuscule but very atmospheric dressing room then at 20.45 it's our first set.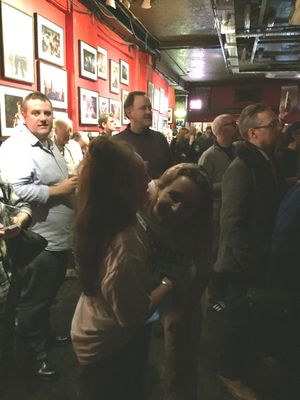 The audience reaction was amazing, better than anyone could have hoped, and by the time we finished our second set around 22.30 it was an absolute triumph, one of the most successful gigs I've been involved with in a long while.
And such a mixed crowd, including a couple of people who'd flown over from Australia especially to see the show.
Incredible!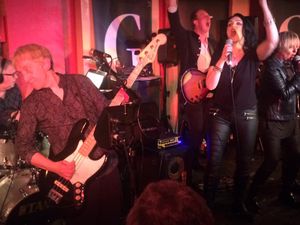 Clare and I stayed over in London as did John Baker but the rest of the guys returned to Bath and Wales getting back at about 5 a.m.
But it was worth it.
 
Look forward to doing it all again at The Ropetackle Arts Centre, Shoreham, April 6th.
See you there!